PakGent - LB, 10 x 96 pcs
Available Options
This product has a minimum quantity of 1
PakGent - Pipette tips Low retention without filter, sterile
Boxes 10 x 96 pcs
10uL/1000uL: extra long design
10 ul tips: 46 mm long
1000 ul tips: 102 mm long
Test pipetting of Blue Triton X 100 solution (see picture).
Low Retention pipet tips are specifically designed for applications requiring high accuracy and reproducibility especially pipetting viscous liquides in complex reactions such as PCR, RT PCR, and DNA sequencing. Pipetting viscous liquids also creates pipetting problems due to the inability to expel fluid because of surface adhesion between the liquid and the inside of the pipet tip. This fluid retention can be quite a problem because of residual liquid typically remain in the pipette tip after the operation.
Fit multi-Channel pipette performance - VIDEO.
Rejected burr according to our QA standard.
Greatly reduce cross contamination between pipette and tips
Save the time and cost for pipette sterilization and extend service time
Extra long design is ideal for micro-volume pipetting from conical tubes/test
tubes/culture flasks etc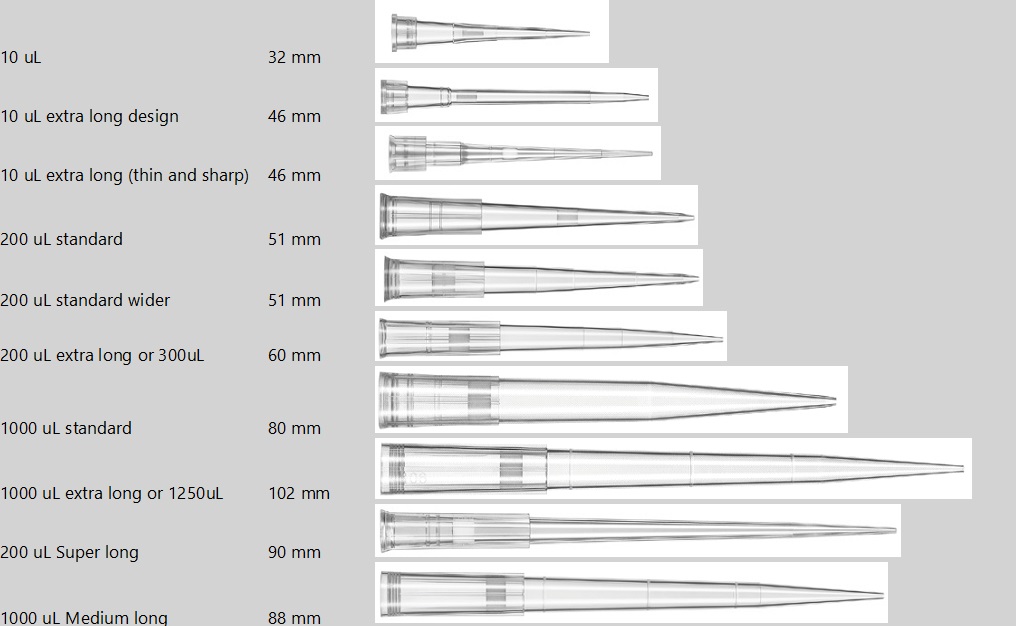 PakGent - Price list
Catalogue and compatibility charts